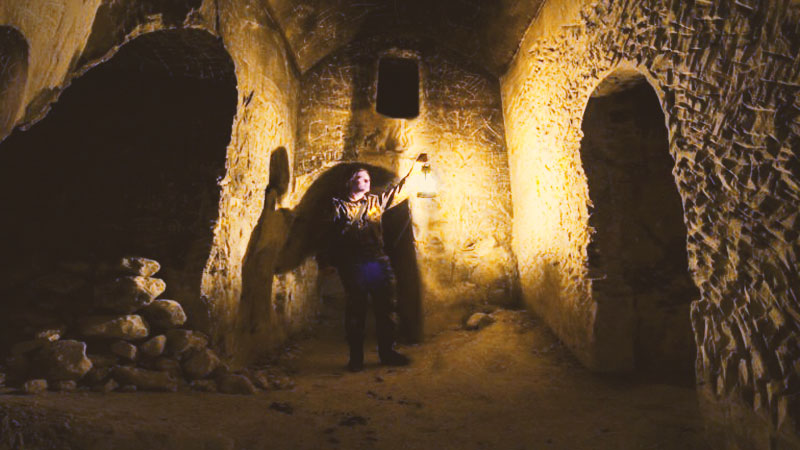 Robert Rokicki, a Polish diplomat and amateur historian, stationed in Turkey, said he found the ancient Greek city of Thebasa doing "histracking," or hiking in historic places, in the Anatolian desert.
Turkey is one of the best destinations in the world for this type of activity, as it is rich in historical monuments and natural wonders.
Rokicki found the ruins of the ancient city in the village of Pinarkaya, in southern Turkey's Karaman province, and says that although Thebasa was not Troy, it played some role in the story.
The Roman geographer Pliny the Elder mentions Thebasa in his writings, saying that the city was in the Taurus Mountains and was one of the most prominent cities in the province of Lycaonia, a large inland region of Asia Minor.
Thebasa city acquired importance after the Muslim conquest of Cilicia, when it became one of the crucial strongholds on Byzantium's eastern frontier and played a key role in the five-century conflict between the Byzantine Empire and Muslim caliphates, but was destroyed and apparently abandoned in the year 806.
"In 793, Thebasa surrendered to the army of Abdurrahman bin Abdalmalik due to water scarcity. In 805 it was restored on the initiative of Emperor Nikephoros I, and in 806 it was destroyed during the great campaign of Caliph Harun ar-Rashid," explained Rokicki.
Professor Stephen Mitchell, a fellow at the British Academy and one of Asia Minor's top researchers, said the discovery not only resolved a long-standing mystery of Asia Minor historical geography but it also helped to comprehend some previously intractable problems of roads and communication routes between Konya and Adana.
"This discovery adds a whole new chapter to the story of the conflict between the Byzantines and the Arabs in the 10th and 11th centuries," Mitchell said.
Now that the site has beenlocated, expect to see a lot more discoveries as professional archaeologists will surely be there soon.